COASTLINE CLEANING SERVICE – YOUR BRISBANE CLEANING SERVICES
Welcome to Brisbane Cleaning Services, a branch of Coastline Cleaning Services. Business owner Michelle Mitchell and her daughter, Karen have 20+ years experience in the commercial cleaning industry and 5 years in the real estate industry. Michelle understands the high standard of excellence required because of her past involvement in providing cleaning service to the health care industry. The principal cleaning service is commercial/office cleaning and residential cleaning, especially to the real estate industry. Our Brisbane Cleaning Service consists of a small team of highly dedicated people who are committed to providing a fast, reliable & efficient cleaning service.
WE HAVE A CULTURE OF INTEGRITY 'WE DON'T CUT CORNERS, WE CLEAN THEM'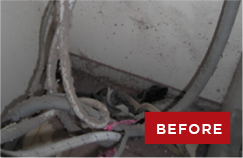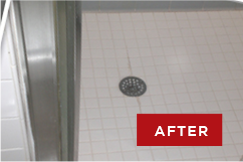 After Hours Cleaning Services Brisbane
Offers a fast, reliable and efficiant after hours commercial cleaning service. Michelle, the business owner understands the high standard of excellence required in the real estate industry.
After Hours Cleaning
Tweed Heads and Gold Coast After hours Cleaning workers hold a white card (construction industry), blue card and have police checks. Contact us at Coastline Cleaning today.
Commercial Cleaning
Gold Coast and Tweed Heads Commercial Cleaners integrated cleaning service includes: property maintenance service, garden/lawn maintenance, pet minding service and combined security /cleaning service.
House Sitting
Home sitting service – for security and added peace of mind knowing that your home is safe. Coastline Cleaning is able to provide a home sitting service and pet-minding services to the Gold Coast/Tweed.
FREE QUOTE
For a free quote or more information about our Brisbane Cleaning Services contact us today!
Michelle Mitchell 0402 456 972
sparkle@coastlinecleaning.net
www.coastlinecleaning.net
Brisbane Cleaner Services
If your needing Professional Cleaners Brisbane then we are the team for you.
Commercial Cleaning Services
After Hours Commercial Cleaning Services
Bond Cleans Spring Cleans
Save Money:no need to purchase your own cleaning material
Have a consistent freshness through your work environment
Work or Relax in a clean environment
Free Quotations and Fully Insured
We also offer an after hours cleaning service from Monday to Saturday.
For a free quote or more information about our Brisbane cleaners, contact us today!